iPhone 5S / SE
Screen Repair
ThePhoneLab screen
Repair duration
30 minutes
Cracks in your screen? Or does your iPhone 5S / SE screen no longer respond to touch? After an iPhone 5S / SE screen repair your phone will be as good as new!
Compatible screen
Compatible screen for the lowest price. Carefully selected by third parties.
Meets the quality standards
Carefully selected
Lowest price
Price including replacement: €49,00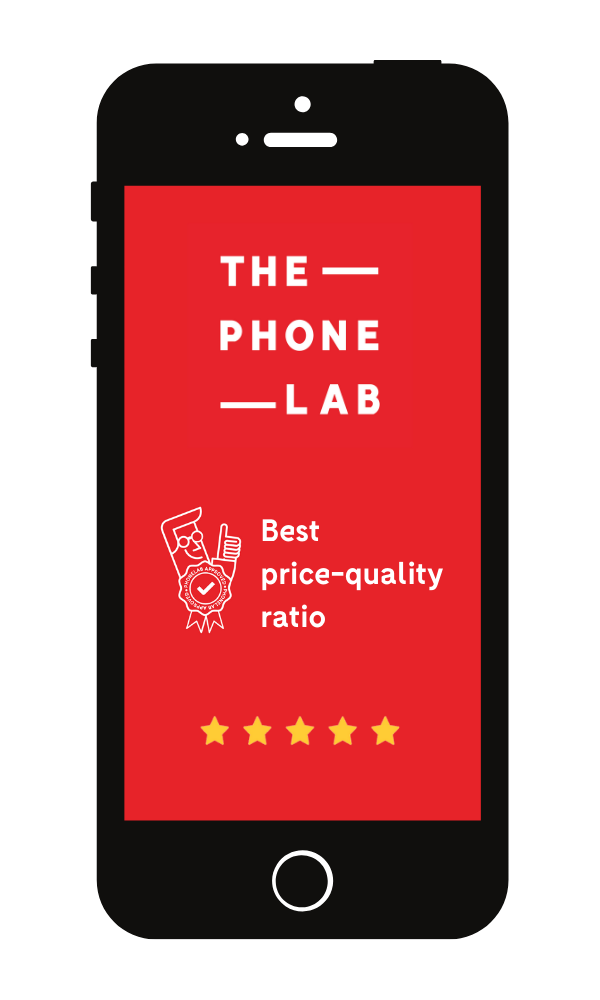 ThePhoneLab
Refurbished screen specially produced for ThePhoneLab.
Lowest price for highest quality
Most sustainable choice
Similar to original
Price including replacement: €69,00
In most cases your iPhone 5S / SE screen needs to be replaced. Still unsure whether a repair is necessary? Check whether your issue is listed below.
When do you know you need to replace your iPhone 5S / SE screen?
1There are cracks in the glass of the screen
2Vertical colored stripes are visible in the screen
3Black ink spots are visible on the screen
4Your screen no longer lights up while your phone is on
5The display no longer responds to touch
Frequently asked questions about iPhone 5S / SE screen replacement.
What is the difference between an compatible screen and a ThePhoneLab screen?


The compatible screen comes from a third party and has been carefully selected by ThePhoneLab. The screen meets our strict quality requirements. The screen is not original, but does have the lowest price.

Our ThePhoneLab screen has been specially developed for us. The screen meets the highest quality requirements and is therefore comparable to an original screen. With this screen you always have the best price-quality ratio.

How long will my new iPhone 5S / SE screen last?


Are all iPhone screens LCD?


How does the iPhone screen's lowest price guarantee work?


My iPhone 5S / SE screen is not responding but it is not cracked. Can you fix this?


You offer a lifetime warranty on a iPhone 5S / SE screen repair. What is covered during this warranty period?

Curious about where you can get your iPhone 5S / SE screen replaced?
You can always visit one of our stores. Click on the map for more info about your store!
Striving for the perfect customer experience.

Drop by with your iPhone 5S / SE or make an appointment online
Good to know: customers with an appointment have priority over customers without an appointment.
Hand in your iPhone 5S / SE at the counter for a screen repair.
Your iPhone 5S / SE is in good hands with us. Promised!
Grab a cup of coffee or tea and wait until your iPhone 5S / SE is fixed.
Grab the newspaper on our reading table or use your laptop and our wi-fi.