020 223 60 38
06 41 42 29 91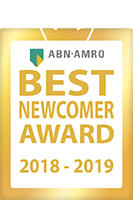 We score a

9.5

out of

10

calculated out of

4700

reviews

of customers
POSITIEF
Goed!
Goed, makkelijk, to the point
prettig, simpel en het werk dat gedaan moet worden word gewoon gedaan. Klantenservice was erg goed.
Top! Online afspraak maken werkt prima en direct geholpen in het filiaal. Ik werd constant op de hoogte gehouden van de reparatie.
Uitstekend! Een goed, direct en persoonlijk contact via de email. Snelle service en je wordt constant op de hoogte gehouden van de status van de apparaat in onderhoud. Ook de reparatie (vervanging batterij) is volledig geslaagd, de telefoon werkt weer alsof het een nieuwe is. Perfect!
Super service en snel! Vriendelijk personeel. Mn telefoon is weer top in orde na vervanging batterij.
Perfect
Makkelijk afspraak inplannen Op tijd geholpen Vriendelijk en eerlijk personeel Service top Resultaat boven verwachting
Na een valse start, uitstekend geholpen, professioneel, secuur en erg netjes! Goede koffie terwijl je wacht. Absoluut een aanrader!
Martijn Moret
2 / 08 / 2019
I had a great experience with the phone lab fixing my phone after a couple of screws had come loose and the "home' key on my iPhone was not working anymore. They opened up my phone, tightened the screws and gave my phone back to me in perfect condition in about 2 minutes and ended up giving me the service without charge. I was very impressed with their efficiency and good will. Will highly recommend their services.
Ik ben goed geholpen
Heel fijn, ik bracht ipv 1, 2 telefoons en dat was helemaal prima. Al met al heb ik een kleine drie kwartier moeten wachten tot het klaar was. De service was goed! Personeel erg vriendelijk.
Prettig
Erg goed en kundig
bij 2 telefoons batterij vervangen. werd vriendelijk en direct geholpen en heb goede uitleg gekregen
Zeer eerlijk en goed
prettige bediening/behandeling. Zeer professioneel
Quick and very good service!
Altijd een snelle, plezierige en professionele afhandeling van iPhone problemen; kleine dingetjes zijn zelfs gewoon 'service'
Snelle service, vriendelijke medewerkers, ervaren medewerkers, wel erg duur.
Aardig , attent personeel
Top service, vriendelijk personeel Muziek staat veel te hard on normaal met elkaar te praten
Roelant Rosman
29 / 07 / 2019
I dropped in to have them check my iPhone, as it appeared that there was dust or debris on the port that prevented the battery from charging. The staff confirmed my suspicion and cleaned it out within a matter of a minute, so that it now works perfectly. Fabulous, courteous, competent, professional. I couldn't be more pleased.
View all our reviews
Simple steps for a diagnose
Select your device
iPhone, iPad and Samsung repairs at the heart of Amsterdam
Have you dropped your iPhone? Is your touchscreen broken? Are you looking for a repairman that can fix your devices quickly and for a good price, solely with the best components? Stop looking any further, because ThePhoneLab fixes smartphones and tablets at the best possible rates with original components.
We are situated at three different locations: one at the city center and two at the south of Amsterdam. Furthermore, we offer a pick up and delivery service, with which we offer repairs at any desired location in Amsterdam. May it be clear to you that you should go to ThePhoneLab for any repair of your smartphone or tablet you can possibly think of.
Because of our years of experience, the ThePhoneLab team has become an omniscient entity when it comes to smartphone and tablet repairs. On top of this ThePhoneLab can offer you the best rates for an outstanding service.
While visiting one of our stores, our specialists are eager to help you. While sipping a cup of freshly made coffee or tea, you can relax and sit back, read a newspaper or magazine, continue your work on our free Wi-Fi network or watch how one of our specialists repairs your device. Can't sit still? Walking a block or doing your groceries is also fine by us, whatever you feel like doing. Most of our repairs take about 30 minutes.
Furthermore, you can always visit us when you have any questions or problems with your smartphone or tablet. Our specialists are not only excellent repairmen; they also possess a lot of knowledge about smartphones and tablets. Therefore, feel free to drop by when you have doubts or questions about anything that has to do with your device.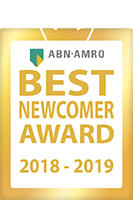 Come by or make an appointment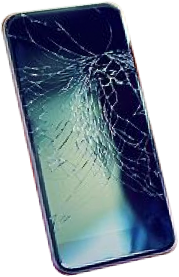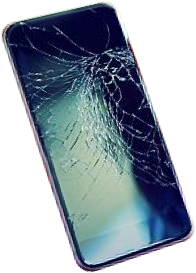 — Smartphone and tablet reparations in the heart of Amsterdam —
Make an appointment today! Our specialists are always ready for you
Make an appointment
No time to pass by our store but your phone is broken? Smartphone pick-up and delivery service!
Make an appointment