iPhone 6
Battery Replacement
ThePhoneLab battery
Repair duration
30 minutes
Does your iPhone 6 battery run out quickly? Have you turned into a walking power bank? We can already tell you: these problems are solved after you have your iPhone 6 battery replaced by one of our specialists.
Not quite sure if your iPhone 6 battery needs to be replaced? Then check the points below that usually indicate poor battery condition. 
When do you know that your iPhone 6 battery needs to be replaced?
1Your iPhone 6 dies at 20 or 30 percent battery capacity.
2The battery is swollen and pushes the screen out of the frame.
3Your iPhone 6 keeps dying faster during the day without recharging.
4The battery fails at a high or low temperature.
5The iPhone 6 indicates 'repair' in the settings.
Frequently asked questions about iPhone 6 battery replacement.
Your parts are compatible. What does this mean?


This means that your iPhone 6 will only be repaired with parts that are not original but meet the highest possible quality requirements.

How long will my new iPhone 6 battery last?


Should I calibrate my iPhone 6 battery instead of replacing it?


You offer a lifetime warranty on a iPhone 6 repair. What is covered during this warranty?

Curious about where you can replace the battery of your iPhone 6?
You can always visit one of our stores. Click on the map for more information about your store!
Striving for the perfect customer experience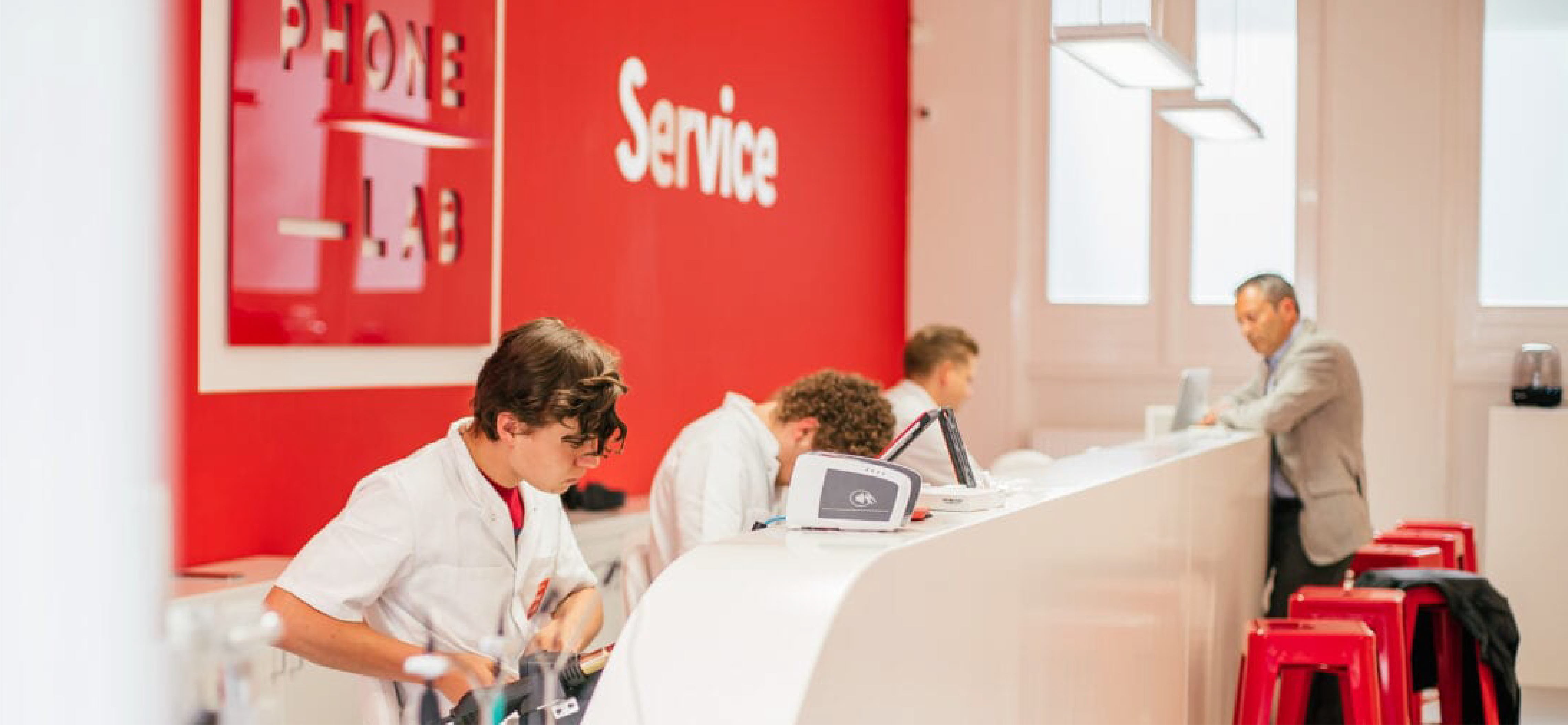 1. Drop by or make an appointment online
Good to know: customers with an appointment have priority over customers without an appointment.
2. Hand in your Macbook at the counter
Your Macbook is in good hands with us. Promised!
3. We perform most MacBook repairs within 72 hours
Because we get how annoying it is to lose it for a long time!
4. When the repair does not succeed you don't have to pay
We work according the no cure, no pay method. This promise applies to all our repairs except the water damage repair.