Huawei repair
Is your Huawei no longer working as it should, and are you looking for a Huawei repair? At ThePhoneLab you are at the right place! Our specialists are ready for you in one of our stores and are happy to help you with your Huawei repair. So feel free to pass by or make an appointment online.
Click here to select your repair
Why ThePhoneLab for my Huawei repair?
Are you still in doubt on where you want your Huawei repair done? Here's why you should choose ThePhoneLab:
We only use original Huawei parts.
You always have a lifetime warranty on the executed repair.
Our repair service is fast and of high quality. This means that the repair is often done within 30 minutes.
Rather not leave the house? Then you can always make use of our Pick-up & Delivery service or our Mail-in Repair service
Have the above points convinced you to have your Huawei repair performed by ThePhoneLab? Then make an appointment via our website or pass by one of our stores, keep in mind that you might have to wait for a little without an appointment.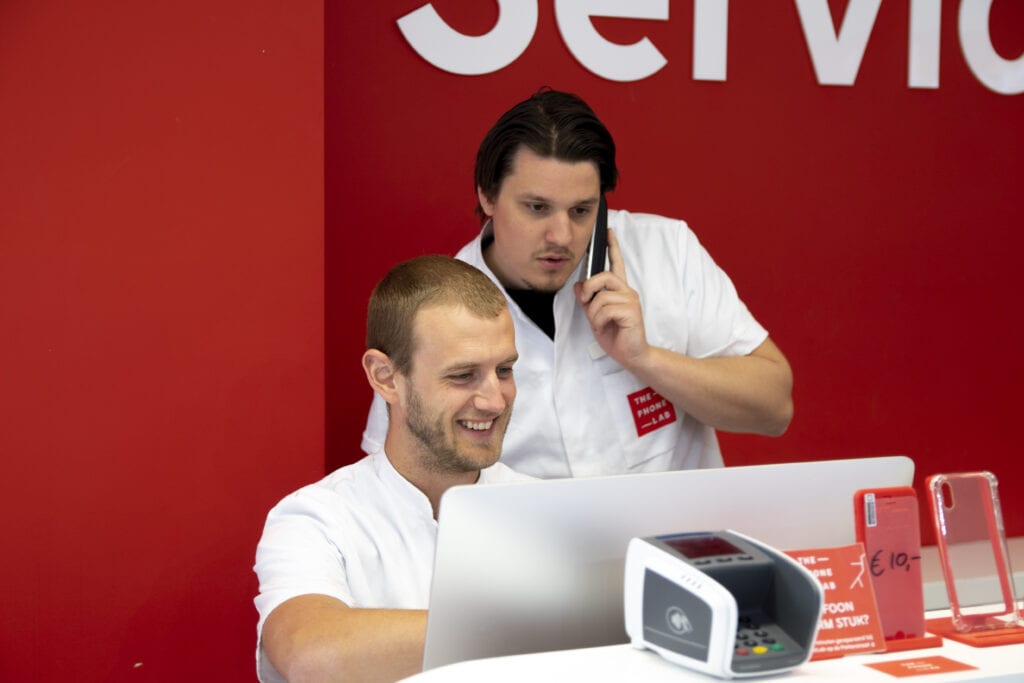 Huawei repair at ThePhoneLab
Our repair service is fast and of high quality. As we always like to say; the best Huawei repairs at the best repair prices! This means that your Huawei is repaired while you wait and is finished within 30 minutes. Is your screen cracked and is the only possibility to fix it by replacing the screen? You no longer have to go weeks without your Huawei, we only need a moment of your time. Your Huawei repair is executed in no time! You even receive a lifetime warranty on the replaced parts. This way you know for sure that your Huawei repair is of high quality.
ThePhoneLab for all your smartphone and tablet repairs
We do not like repair services where you have to go without your smartphone or tablet for weeks and then receive a high bill. We carry out most repairs within 30 minutes. Our prices can simply be found online, once in the store you know exactly how much you have to pay for replacing your battery or screen. You can contact ThePhoneLab for repairs from Apple, Samsung, OnePlus, LG, Huawei, and Sony. We hope to see you soon at one of our ThePhoneLab stores in Amsterdam, Haarlem, Utrecht, Alkmaar or Den Haag.