We score a

9.4

out of

10

calculated out of

5998

reviews

of customers
op dezelfde dag nog geholpen en binnen 30 min
manege Rückert BV
27 / 11 / 2020
Everything went really good, professional service. My phone was correctly repaired and could pick up fast.
Fantastisch
Buitengewoon goed
Prima service
M.R. ten Dam
27 / 11 / 2020
Perfect
Top
Karim farag
27 / 11 / 2020
Prima. Hulpvaardig.
prima geregeld en snel
Vriendelijk personeel, snelle service. De beloofde rekening die mij per mail gestuurd zou worden is helaas nooit ontvangen. Slordig.
Tom van Noorden Lichtontwerp en Advies
27 / 11 / 2020
Uitzonderlijk professionele service!
GPSforce Customised IT Solutions
26 / 11 / 2020
Zeer goed geholpen bedankt!
Succesvol
Vriendelijk personeel en snelle service.
Vlaanderen
26 / 11 / 2020
goed
Chelasea Holding
26 / 11 / 2020
Tevreden
Elly rachman
25 / 11 / 2020
Heel goed, Lekker snel binnen 30 min En super aardig personeel met goed advies
Dante van de Meene
25 / 11 / 2020
Uitstekend
Professioneel, vlot, deskundig en vriendelijk
Prima en snelle service.
Debbie Schulz
24 / 11 / 2020
Prima en snelle service! Wordt gewerkt op afspraak dus geen wachttijd.
V. Franscoise
24 / 11 / 2020
Prima, snel en vriendelijk geholpen.
Top service
Arjen Van den Hof
23 / 11 / 2020
Wat resultaat betreft prima.
Cees de Lange
23 / 11 / 2020
Goed, prima service
Top
Megan van Arem
23 / 11 / 2020
Positief
View all our reviews
Diagnose your phone through these simple steps!
Select your device
iPhone, iPad and Samsung repairs in the heart of Amsterdam, Haarlem & Utrecht
Have you dropped your iPhone? Is your touchscreen broken? Are you looking for a repair specialist that can fix your devices quickly and at a good price, solely with the best components? Stop looking any further, because ThePhoneLab fixes smartphones and tablets at the best possible rates with original components.
ThePhoneLab is situated at five different locations, of which three are in Amsterdam. One at the city center and two in the south. Our other two stores can be found in the center of Haarlem & Utrecht. Furthermore, we offer a pick up and delivery service, with which we offer repairs at any desired location in Amsterdam. As long as you know you can always count on ThePhoneLab for any repair of any smartphone or tablet you can possibly think of.
Our years of experience make that ThePhoneLab has become a leader in their field when it comes to smartphone and tablet repairs. On top of this ThePhoneLab can offer you the best rates for an outstanding service.
While visiting one of our stores, our specialists are eager to help you. While sipping a cup of freshly made coffee or tea, you can relax and sit back, read a newspaper or magazine, continue your work on our free Wi-Fi network or watch how one of our specialists repairs your device. Can't sit still? Walking a block or doing your groceries is also fine with us, whatever you feel like doing. Most of our repairs only take about 30 minutes.
Please feel free to walk in to any of our stores with all the questions or problems you might have regarding your smartphone or tablet. Our specialists are not only excellent repairmen; they also possess a lot of knowledge about smartphones and tablets. Therefore, you can always drop by with questions about anything that has to do with your device.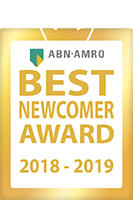 Pass by or make an appointment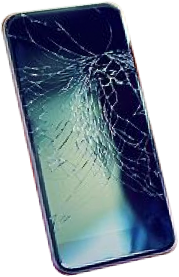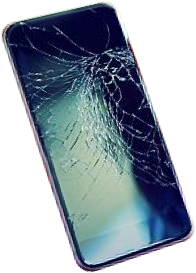 — Smartphone and tablet repairs in the heart of Amsterdam, Haarlem & Utrecht —
Make an appointment today! Our specialists are always ready for you
Make an appointment
Don't have time to pass by our store with your broken phone or tablet? We offer smartphone pick-up and delivery service!
Make an appointment