We score a

9.5

out of

10

calculated out of

5263

reviews

of customers
Positief
Anne Hendriks
26 / 05 / 2020
Goed geholpen, prima service en kwam zeker vertrouwd over :)
Jeroen Krab
25 / 05 / 2020
Top service
Medewerker was zeer vriendelijk en klantgericht. Niets leek teveel en alles volgens afspraak. Erg tevreden!
Perfect
Super goed
Elisabeth van Leeuwen
25 / 05 / 2020
Vriendelijk, betaalbaar en snel!
Goed
Housefly Image Creation
25 / 05 / 2020
Snelle service en aardige medewerker
Prima service, snelle behandeling
Leuke flexibele hulpvaardige medewerker Jop
Particulier
23 / 05 / 2020
Altijd snel en correct!!
Bram van Diem
23 / 05 / 2020
?
John van Loon
23 / 05 / 2020
Goed.
iPad eigenaar
23 / 05 / 2020
Vriendelijk personeel
Cees Wichgers
23 / 05 / 2020
Eerlijk en snel tewerk
Ik ben heel vriendelijk, snel en deskundig geholpen, het hele proces klopte, niets op aan te merken. Ik vond het wel een beetje treurig dat zo'n jongen de hele dag in zo'n lawaaierige wasstraat staat. Wel een hele handige locatie vanuit de klant gezien, maar niet zo aardig voor je medewerkers.
Marion Agema
23 / 05 / 2020
Hopeloze lokatie, hoe verzin je het! Jannes prima peer. Prima geholpen.
Top ervaring!
fijn, helder snel en betaalbaar! Heb (in het verleden) al meerdere vrienden en kennissen naar jullie doorgestuurd, supershop
Jantine Kraaijeveld
23 / 05 / 2020
heel goed
Fast service,also liked their policy no cure no pay.
Lekker snel!
CassandraClauser
19 / 05 / 2020
uitstekend
d.michielsen
19 / 05 / 2020
Goed!
prima uitleg en service
Direct geholpen , correcte en duidelijke cominicatie . Snelle service
View all our reviews
Diagnose your phone through these simple steps!
Select your device
iPhone, iPad and Samsung repairs in the heart of Amsterdam, Haarlem & Utrecht
Have you dropped your iPhone? Is your touchscreen broken? Are you looking for a repair specialist that can fix your devices quickly and at a good price, solely with the best components? Stop looking any further, because ThePhoneLab fixes smartphones and tablets at the best possible rates with original components.
ThePhoneLab is situated at five different locations, of which three are in Amsterdam. One at the city center and two in the south. Our other two stores can be found in the center of Haarlem & Utrecht. Furthermore, we offer a pick up and delivery service, with which we offer repairs at any desired location in Amsterdam. As long as you know you can always count on ThePhoneLab for any repair of any smartphone or tablet you can possibly think of.
Our years of experience make that ThePhoneLab has become a leader in their field when it comes to smartphone and tablet repairs. On top of this ThePhoneLab can offer you the best rates for an outstanding service.
While visiting one of our stores, our specialists are eager to help you. While sipping a cup of freshly made coffee or tea, you can relax and sit back, read a newspaper or magazine, continue your work on our free Wi-Fi network or watch how one of our specialists repairs your device. Can't sit still? Walking a block or doing your groceries is also fine with us, whatever you feel like doing. Most of our repairs only take about 30 minutes.
Please feel free to walk in to any of our stores with all the questions or problems you might have regarding your smartphone or tablet. Our specialists are not only excellent repairmen; they also possess a lot of knowledge about smartphones and tablets. Therefore, you can always drop by with questions about anything that has to do with your device.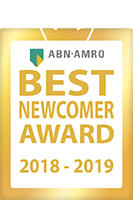 Pass by or make an appointment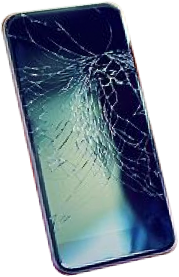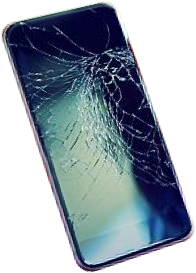 — Smartphone and tablet repairs in the heart of Amsterdam, Haarlem & Utrecht —
Make an appointment today! Our specialists are always ready for you
Make an appointment
Don't have time to pass by our store with your broken phone or tablet? We offer smartphone pick-up and delivery service!
Make an appointment