*Please note: this rate is a starting price and applies to Care. The rate you pay depends on your device and the insurance you choose: Care or Care+. Contact us, make an appointment or visit one of our stores for the exact price per device. Our specialists are happy to help you.
At ThePhoneLab you can take out a smartphone insurance from € 6.99 per month*. Unique to CarePack is that we insure new, refurbished and used smartphones. And you choose how you want to insure your iPhone X: with Care or Care+. You will also receive the service you are used to from us, the complete CarePack(+)! After a repair or cleaning service at ThePhoneLab, you can additionally take out a CarePack smartphone insurance. One of our specialists will be happy to help you with this in one of our stores, so easy!
With Care of Care+ you iPhone X is insured against, among other things:
1Fall and impact damage
2Water damage
3Technical defects
4Optional: Theft
Frequently asked questions about CarePack
What is ThePhoneLab CarePack?


An insurance for your smartphone with the service of ThePhoneLab. You can choose between two insurance policies: Care or Care+. You will receive the service you are used to from us: the complete CarePack(+)!

What is insured with Care and Care+?


What service do I get from CarePack, besides repairing damage/defects?


How much does smartphonephone insurance cost?


What is my deductible excess per claim?


Am I stuck to CarePack?


What do I do if my smartphone is damaged?


How long does a repair take?


What happens if my smartphone is totaled?


Can I insure all smartphones?


Where is my smartphone insured?


How do I get a CarePack insurance?

Visit one of our stores to insure your iPhone X
Click on the map for more information about your store. 
Why ThePhoneLab CarePack?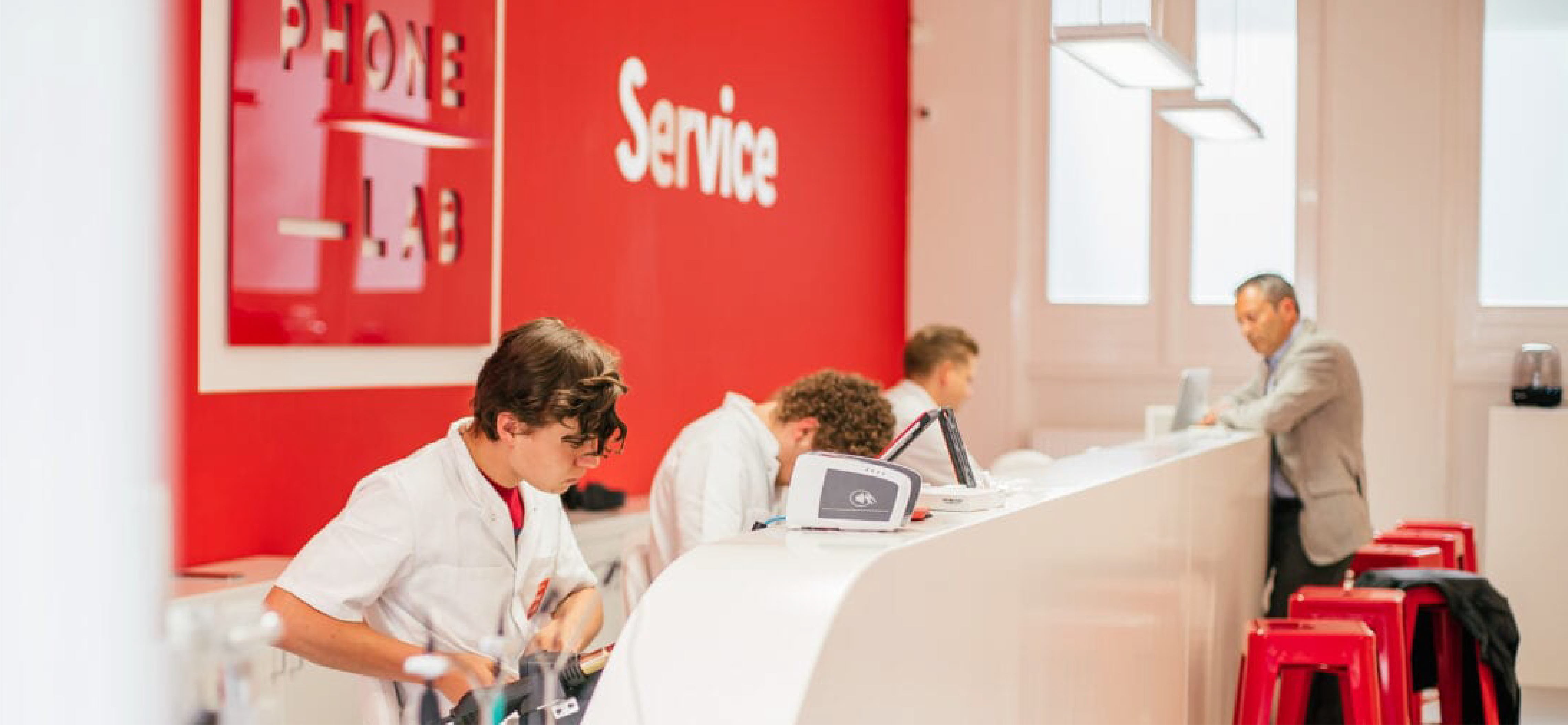 1. Repairs within 30 minutes
Appointment made? We repair your iPhone X within 30 minutes.
2. Can be canceled monthly
With a minimum term of 3 months.
3. Always access to our helpdesk
Not able to come by? We are always available via our Whatsapp helpdesk.
4. Always a free check up service
Are you just coming by or for a repair? Have a cup of coffee while we perform a professional cleaning and test analysis on your iPhone X.
5. When buying new, refurbished and after repair
Insure your iPhone X immediately after a repair or cleaning and check up service.
6. Worldwide coverage
Dropped your iPhone X into the toilet on the other side of the world? No worries, when you return home we will repair your device.